Show business. I'm beginning to think it's never going to happen. Oh well. Being a rock star isn't all that bad.
Trying to get my blog banned in Boston. I think it helps circulation.
Life is good in Texas... if you are in the prison building business.
Found a new, remote place to shoot pictures. Just need to add some photographically interesting accessories.
Garden Party
brandi
Israel is in the midst of a growing controversy over the replacement of chief rabbi, Brig. Gen. Rafi Peretz, of the Israeli Defense Forces. His replacement will be Rabbi Col. Eyal Karim, who has been
denounced for suggesting that Israeli soldiers are morally justified in raping Muslim women during wartime as well as other misogynistic statements.
Read more of this post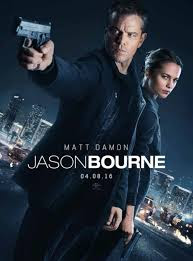 Fresh from declaring her support of Oberlin students in
claiming the serving of sushi is cultural appropriation
, actress Lena Dunham (creator of HBO's "Girls," is
supporting producer Tami Sagher's effort to get people to deface the posters for the Jason Bourne movie.
The objection is to the inclusion of a gun. So Dunham and Sagher are calling for the work of other artists to be defaced because they disagree with the content. They are doing so without a hint of recognized hypocrisy. Despite the attack on free speech, the response has been muted from HBO and Hollywood figures to an actress and a producer calling for the vandalization of the work of other artists.
Maddie
Here is your small government proponent at work. Cornyn thinks our present laws dealing with murder or weak.
Associate Justice Ruth Bader Ginsburg has issued an apology over her tirade against GOP presidential candidate Donald Trump. A statement was issued today stating
"On reflection, my recent remarks in response to press inquiries were ill-advised and I regret making them. Judges should avoid commenting on a candidate for public office. In the future I will be more circumspect."