Democracy works better if we quit demonizing other Americans. Goodness. Other Americans are NOT our enemies. How did we come to think this? Democrats and Republicans at war with each other is NOT good for America. Working together, we can remain great and form a more perfect union. It is what we are supposed to do. Working together is the responsibility of being a good citizen.
My housekeeper and I communicate with one another in cursive. We don't want the general populace to know what supplies are running low.
Judging by the physical deterioration on every President we've had during my lifetime, the job might not be as easy as we suspect.
Rudy Giuliani Gives Speech That Avoids 9/11 Mentions
and he should be rewarded and encouraged.
Wonder if Trump would be upset and ask the federal government to punish Russia if they hacked into his tax returns and gave them to the American press?
Yesterday I shot model Nadia on her 2nd day back from a 2 week visit to her homeland Russia. At great risk from a petty, vindictive person who may become President, I asked her to to discourage Russian officials from hacking into our government's emails.
=========================================================
VIDEO: Bill Clinton, a Convention Fixture
For a generation, this has been a safe bet: If it's a Democratic convention, Bill Clinton will be making a speech there that people will remember. The Times White House correspondent Mark Landler explains.
Many of us have been in Japanese Steakhouses when the chef pulls out and squeezes the little rubber toy of a boy. The result is a stream of water that makes it look like the boy is peeing. I have seen it happen a dozen times to the delight of kids. Isabelle and James Lassiter clearly did not get the joke. Instead, Isabelle exclaimed "It peed on me!"and the couple called police and claimed that
Isabelle Lassiter was sexually assaulted when hit by water by the prank.
There is a controversial arrest in Elkview, West Virginia where Matthew Lane Furby, 26, was arrested after posting a video on Facebook allegedly calling for police officers to be killed. The police say that they were alerted to a video where Furby said "the only good cops out there are dead cops." However, the anti-police comments raise questions over protected speech under the first amendment. He has been
charged with making threats of terroristic acts.
Report Finds Almost 7,000 In-Custody Deaths in Texas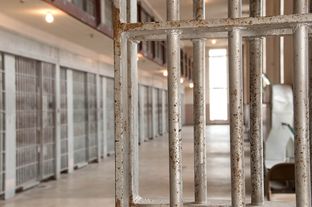 Almost 7,000 individuals in Texas have died while in police custody or behind bars over the past 10 years, according to an online report released Wednesday by a University of Texas at Austin research institute. Nearly 2,000 people who died had not been convicted of a crime, Institute for Urban Policy Research and Analysis
data shows
.
"We can't have an informed conversation about who's dying at the hands of police or who's dying in jails if we don't literally know who's dying and how they're dying," said Amanda Woog, a postdoctoral fellow at the institute. "I think this information can help us get to the bottom causes of mortality in the criminal justice system and with that lead us to solutions."
Of the 6,913 incidents:
4,870 (70 percent of) individuals died of natural causes,

772 (11 percent) committed suicide,
573 (8 percent) died in a "justifiable homicide,"
275 (4 percent) died from alcohol or drug intoxication,
255 (4 percent) died for other reasons
168 (2 percent) died from an accidental injury
Forty-two percent (2,872) of the deceased were white, 30 percent (2,060) were black, 28 percent (1,915) were Hispanic and 1 percent (66) were from other racial and ethnic backgrounds, according to Woog's database. Sixty-eight percent were in prison, 16 percent died during an encounter with law enforcement before being booked, and another 16 percent died in a county or city jail.
Woog gathered the data from a set of information compiled by the state attorney general's office. All Texas law enforcement agencies, the Department of Criminal Justice and local jails are required by state law to report in-custody deaths to the office.
Prison deaths — those between 2005 and 2015 — accounted for 4,684 of all deaths reported in the database. Of those, 90 percent (4,223) were from natural causes, 6 percent (299) were suicides and the remaining causes of death included alcohol and drug intoxication, accidental injuries and justifiable homicides.
Prison death reports sent to the attorney general offered little detail about what happened in each incident compared to other in-custody deaths, Woog said. The available information is a good start, she said, but if prison deaths were reviewed further, there may be a better explanation of the deaths from natural causes, with some of those cases likely belonging in another category.
"If someone wasn't charged, then maybe the person filling out the form didn't think they could say that a homicide had occurred," Woog gave as an example. "But the injuries might be consistent with someone having been attacked."
Almost half of all prisoners who died (2,338) were 55 and older. Thirty percent (1,412) were 45-54 years old, and 35-44 year olds made up slightly more than 12 percent of all prisoners who died.
In Texas' city and county jails, 1,111 people died between 2005 and 2015. More than half (601, or 54 percent) died from natural causes, and 27 percent (299) committed suicide. Nine percent (99) died from alcohol or drug intoxication. Forty-one percent of jail inmates who died were in custody for seven days or fewer.
While in law enforcement custody — including interactions during and after arrests and before booking — 1,118 individuals died between 2005 and 2015. Half of those deaths were classified as "justifiable homicide," 16 percent were suicides and 15 percent were alcohol and drug intoxication.
Unlike the prison population, the age of individuals who died skews no particular way. Thirty-three percent (372) were 25-34 years old, 23 percent (258) were 35-44, 18 percent (205) were 18-24 and 15 percent (165) were 45-54.
Looking forward, Woog said she would like to get information from the people impacted by the data. Usually when big data is collected, it's by a government source, but the information involves people, and their anecdotal accounts are important, too, she said.
"Sometimes memories might not serve people as well in those sort of circumstances, but I think it would be great if we were able to have other accounts of what happened, whether it's from a family member, a person in the jail who witnessed something, a person in the police interaction who witnessed it or just a loved one who can tell us their side of the story," Woog said. "I think that's lacking a lot when we're talking about these big-data kinds of questions."
Disclosure: The University of Texas at Austin has been a financial supporter of The Texas Tribune. A complete list of Tribune donors and sponsors can be viewed here.