Nice watching some of the Olympic events. It's a gentle reminder that I may not be the only one that has accomplished stuff in life. I too am in that Trump-like unique group of humans that like getting medals. My parents awarded me a St. Christopher's medal once but no band played the national anthem for me at the time.
Join me in my new campaign to finally honor the Elderly. America's most precious forgotten resource. (That sometimes feels a little sorry for themselves. Not to worry. It comes and goes).
Flag waving. Putting a positive spin on things (something we do well). America truly is a land of dreams come true. We have our first black president behind us and now we are giving a chance to our first woman and our first special needs guy.
=======================
=====================
==============
================================================================
Aug 4, 2016, 4:10 pm CDT
===============================================================
A new video is circulating on the Internet showing Sheikh Abdullah al-Muhaysini, a Saudi cleric in Syria affiliated with al-Qaida-linked Nusra Front, sending out young Muslims to die in the battle for Aleppo with the promise of 72 virgins who are so beautiful that they can simply spit in the sea and turn it sweet. They also apparently release perfume when you hug them. There are many Muslims who insist that the 72 virgin claim is a myth started by anti-Islamic forces.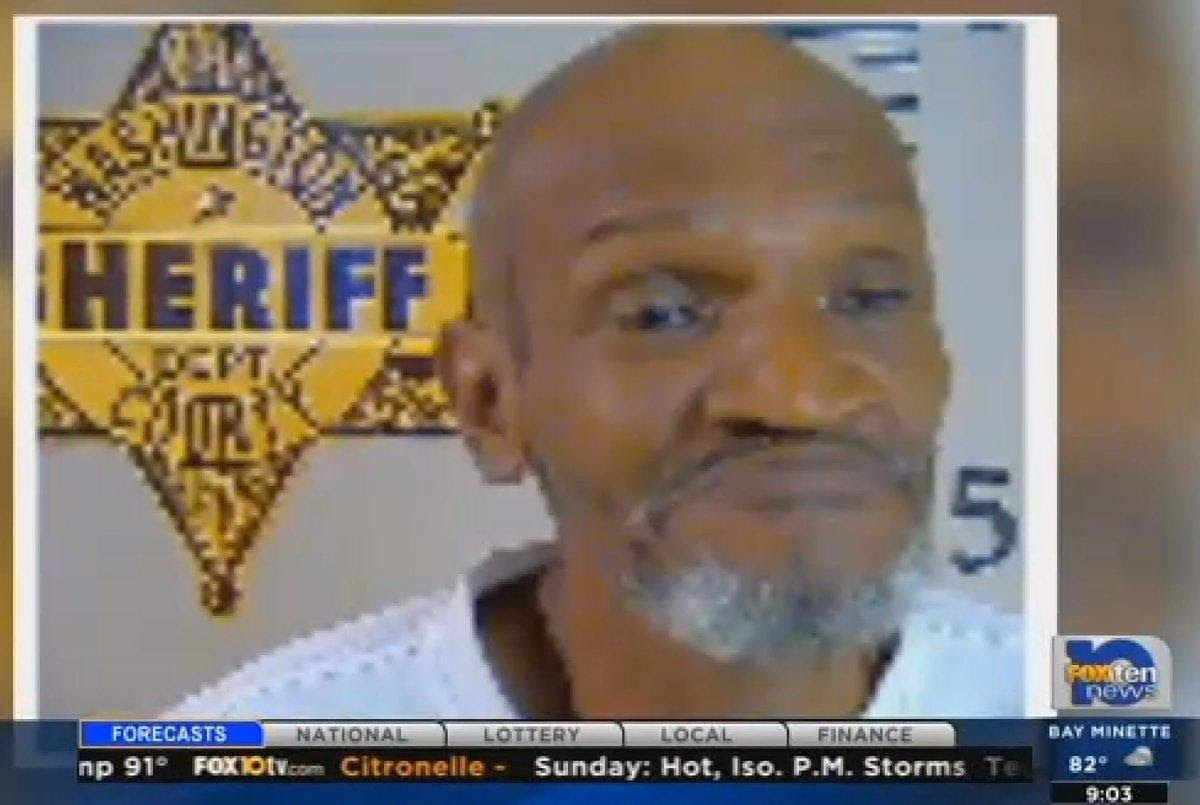 There is an interesting case out of Leroy, Alabama where Nathanial Johnson, 68, is facing an investigation after subduing and trying a burglar to a tree. By the time, he returned with the police, the man, Cleveland Jones Gully, 31, was dead and Johnson could go from the victim to the accused in a criminal case.
================================================================
===========================================================

Iran has given the world another outrage in its enforcement of the medieval Islamic Sharia law. The victim was Hassan Afshar, 19, who was hanged for what the Sharia court called "forced male-to-male anal intercourse." Afshar insisted that that the sex was consensual, though in Iran you can also be executed for simply being homosexual --
as we have previously discussed
.
LEGAL EDUCATION
Federal panel 'sent a signal' to ABA about law school loans and accreditation enforcement
POSTED AUG 01, 2016 02:47 PM CDT
---
Concerns about enforcement of accreditation standards and the need for response to law school costs, student debt and lack of lawyer jobs swirled during a Department of Education panel's discussion that led to their vote to recommend suspending the ABA from accrediting law schools for one year, a transcript of the hearing shows.
The fact that no law schools have had ABA accreditation withdrawn over the past five years, and that the organization continues to accredit new ones while law school tuition rises and the number of jobs in the profession shrinks were all part of the debate before the National Advisory Committee on Institutional Quality and Integrity at its June 22 meeting. The group released a
transcript
(PDF) of the meeting last week.
"This feels like an agency that is out of step with a crisis in its profession," said Paul LeBlanc, a committee member and president of Southern New Hampshire University, "out of step with the changes in higher ed and out of step with the plight of the students that are going through the law schools."
The discussion was wide-ranging, and also covered whether the panel even had the power to make such a recommendation under the rules set for it. Some panel members questioned whether the motion, which involved monitoring of accreditation standards and student achievement, addressed the concerns they want addressed.
Committee member Ralph Wolff, an accreditation policy consultant, defended the council of the ABA Section of Legal Education and Admissions to the Bar. "There appears to both have been individual actions to law schools and a responsible process to honor data, and so I don't see, frankly, the legal basis or even the substantive basis to deny recognition of this agency."
Out of 10 members, six voted in favor of the recommendation. That vote followed a Department of Education staff report that found the council in compliance with core substantive requirements for recognition, and only had minor technical deficiencies to address.
At the end of the session it was noted that, should the Department of Education endorse the recommendation, the council could appeal, delaying any implementation.
The ABA has responded by filing a "confidential" comment, Barry Currier, managing director of accreditation and legal education, told the ABA Journal.
When the panel asked Currier about debt students incurred while in law school, he said the ABA model has been to make schools publish the information, along with employment numbers, so students could to make their own decisions.
"So it may be that as evidence mounts that students don't shop very effectively and that as uncapped student loans are available, that we need to be more paternalistic, if you will," Currier said. "We may need to make more information required and adopt standards around how much debt is too much debt."
In an interview with the ABA Journal, Currier said that setting a standard for law school loan amounts has never been considered. "Really it's just fruitless to go into a longer conversation about it. It certainly would be complex," he said.
Two years ago, the Department of Education tied career-college student aid to recent graduates' income/loan debt ratios, and some wonder if law schools might be next. And at a continuation of the meeting, the panel voted to de-recognize the Accrediting Council for Independent Colleges and Schools, a large group that accredits many for-profit colleges.
"Committee members clearly were frustrated with the ABA council's failure to address student debt, employment prospects and bar passage. They see those issues as integral to educational quality," says Deborah Merritt, an Ohio State University's Moritz College of Law professor who writes at
Law School Cafe
.
"I think it is absolutely important again that we send a signal," said committee member Simon Boehme, a graduate of Maynooth University's Kennedy Institute for Conflict Intervention in Kildare, Ireland, "and this is not the first time that this committee in this meeting and in the future is going to be asked to take on tough questions."
Updated Aug. 2 to clarify reference to Boehme.
============================================================
LEGAL ETHICS
Judge is admonished for 'highly inappropriate' exchange with defendant
POSTED AUG 05, 2016 08:51 AM CDT
---
A Georgia judge has been admonished for an exchange with a difficult murder defendant in which the judge used a gay slur and challenged the suspect to carry out a masturbation threat.
Durham said he was sentencing Allen for contempt and repeatedly increased the sentence as the defendant responded with X-rated insults. As Allen continued to make crude sexual references, Durham said, "I'm sure the women would love it." Allen responded that he has sex with only "white boys."
"Oh of course," Durham responded. "You know, you look like a queer."
At another point, Allen said he would "pull it out and jack on you." Durham responded "OK" and said, "Why don't you do that right now."
The letter added that Durham had taken full responsibility for his "improper and intemperate remarks" and the commission was impressed by his "candor, sincerity and contrition." The letter also noted that Durham immediately recused himself from the case.