Marriage. Some days I really miss not having a wife to blame for everything that goes wrong.
============================================================
The controversy over Donald Trump's use of his charitable foundation is growing this week. Previously, Trump was
fined $2,500 by the IRS for making a $25,000 gift from his charity to support the re-election of Florida Attorney General Pam Bondi
. That donation occurred just a few days after Bondi said that she was considering joining the state of New York in a lawsuit against Trump University. It was a highly problematic use of a charity with obvious concerns over the timing.
Now, an even more surprising disclosure that Trump used more than a quarter-million dollars from his foundation
to settle lawsuits involving his for-profit businesses. That is a very serious allegation and I am surprised that, if true, legal counsel would have signed off on such an arrangement.
=================================================================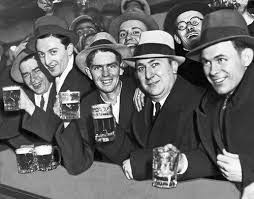 We
recently discussed the dubious research grant on lesbian drinking habits
. Now, researchers in Switzerland have used a research grant to establish what would seem the most obvious fact known to most anyone over 10:
drinking a single glass of beer can make people more sociable.
It turns out that Mackeson Beer was right: "It looks good, it tastes good, and by golly it does you good."
==============================================================
We have been
discussing the controversy surrounding the decision of the Justice Department to give immunity to former State Department staffer, Bryan Pagliano and tech specialist Paul Combetta
-- thereby removing much of the pressure that could have been brought to bear with the threat of criminal charges. That immunity deal
became even more questionable when it was disclosed that Combetta used Bleachbit to destroy email records
despite his knowledge that those records were being sought by Congress. Now, there is an allegation that
Combetta sought advice on the website for how to hide a "VIP's (VERY VIP) email address."
If true, that would show a conscious effort to conceal the identity of the VIP and illegally alter federal records. Either Combetta did not disclose this effort in violation of his immunity deal or the Justice Department effectively removed a serious threat of indictment though the agreement.
=========================================================
=====================================================
$490K Verdict Against Contractor Includes $475K in Attorney Fees
Greg Land
, Daily Report
A Brunswick contractor who told a Glynn County jury he was owed more than $100,000 after being booted off of a job building a mansion on St. Simons Island was instead ordered to pay nearly a half-million dollars to the homeowner, nearly all of which reflected attorney fees accrued fighting the suit and pursuing counterclaims.
Robert Khayat Jr. of Atlanta's Khayat Law Firm, who represented the defendant homeowner, said the fee award didn't come close to covering the roughly $800,000 in bills he and co-counsel Garret Meader of Drew Eckl & Farnham's Brunswick office had run up litigating the case. The award was issued under Georgia's statute allowing fee recovery in cases where the opposing party has acted in bad faith, been stubbornly litigious or caused the plaintiff "unnecessary trouble and expense."
The plaintiff's attorney, Jeffrey Lutz of Brunswick's Gilbert, Harrell, Sumerford & Martin, said his "jaw hit the ground" when Khayat asked for the fees, and predicted that they would be thrown out on appeal. "I have no clue how they ever got close [to that figure]," said Lutz, who handled the case with firm associate Samantha DiPolito. "We had about $200,000."
The case involved a home and guest house being built for Scott Corwon in 2014. The construction costs were estimated to be $4.5 million.
Corwon hired Brunswick builder Thurman Ross to manage the project on a cost-plus basis whereby he would be paid 8 percent; according to his complaint, Ross was to earn a minimum of $360,000 for work on the roughly 18-month project.
Ross was paid $105,000 over the course of nine months before Corwon fired him, his complaint said. At the time, Ross said he was still owed more than $35,000.
According to Khayat and Corwon's filings, the homeowner became dissatisfied with Ross' ability to handle the job, as well as with his attendance and interactions with subcontractors. In response to his termination, Ross filed a lien on the property for $34,057, and followed up with a July 2015 lawsuit asserting claims for breach of contract, implied and/or quasi-contract, unjust enrichment, the Georgia Prompt Pay Act and lien foreclosure, seeking the allegedly unpaid wages plus $250,000 he claimed he was due under his percentage of the expected cost of completing the project.
After an attempt to send the case to mediation failed, the case proceeded to trial on Aug. 15. By that time, Khayat said, Ross had narrowed his damage claims to approximately $90,000 that should have been paid under the completed contract, $34,057 in unpaid wages and $50,000 for architectural services, "even though [Ross] had no architectural training."
After seven days, the jury ruled in Corwon's favor, finding against all of Ross' claims.
Lane's Aug. 26 judgment said the jury awarded $475,000 in fees, $14,750 for unjust enrichment and $850 for slander of title, for a total award of $490,600. The jury awarded no damages for Corwon's claims of breach of contract, negligent misrepresentation and fraudulent misrepresentation.
Lutz said that he will argue on appeal that the fact that several of Corwon's claims were defeated means that the lump-sum attorney fees cannot be supported by the evidence. "A remand might be appropriate for a judge to sift through those legal bills," he said. "My client is still shocked by the verdict."
=======================================================
Brianna
===============================================================
by Alex Samuels |
Sept. 21, 2016
The Big Conversation
Former Gov. Rick Perry will live to dance another day.
Although he finished in last place in the first two weeks of "Dancing With The Stars" — earning a 20 out of 40 last week and a 22
on Monday
— he received enough votes from fans to stay another week, ultimately sending actor
Jake T. Austin
and his partner
Jenna Johnson
packing.
"Based on scores, Rick and Emma, they were the lowest. But I think that's what this competition is about. I think it also doesn't hurt that Rick has Emma, who's pretty fantastic," Judge
Julianne Hough
said
Tuesday
, adding that who stays on the show depends on both the contestants' performances and what America wants.
As the Fort Worth Star-Telegram's
John Gravois
reports
, many took to social media to express their shock that Perry made it past the first elimination round. However, since Perry announced that he was
dancing to promote veterans' awareness
, he's garnered a lot of support from big-name politicians, including U.S. Sen.
Ted Cruz
and U.S. House Speaker
Newt Gingrich
.
=====================================================================
DPS Changes in Wake of Sandra Bland Death in Dispute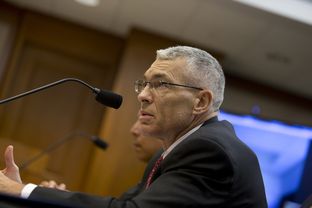 It is unclear whether the Texas Department of Public Safety will make any changes to its training policies following the announced
settlement of a wrongful death lawsuit
filed by the family of Sandra Bland.
A lawyer for the Bland family and DPS officials on Tuesday appeared to be at odds as to whether the settlement in that lawsuit — brought against Waller County, some county employees and former DPS trooper Brian Encinia — includes an agreement to institute additional statewide de-escalation training for all incoming troopers and those already on the roster.
Testifying before the Texas House Committee in County Affairs, Tom Rhodes, the Bland family's Texas-based attorney, told lawmakers that the settlement includes a $1.9 million payout, including $100,000 from DPS. While the department was not a party in the lawsuit, it agreed to pay that amount to indemnify Encinia, who arrested Bland in a July 10, 2015 traffic stop that quickly escalated to an arrest. As part of the settlement, DPS also agreed to set up the training, Rhodes said.
But earlier in the day, DPS director Steve McCraw indicated the department already requires 76 hours of de-escalation training that's embedded in its school for recruits.
"I was told just the opposite which is one of the reasons we required that as part of the settlement," Rhodes told lawmakers.
Asked for clarification about McCraw's comment, a DPS spokesman said DPS "has not settled litigation regarding Sandra Bland" and is not party to any agreements between her family and the Waller County defendants.
"The department is looking at a number of options regarding the issues discussed today," DPS spokesman Tom Vinger said, pointing out that
t
he department earlier this year began requiring troopers to complete an eight-hour de-escalation course.
Citing confidentiality restrictions, Rhodes said he couldn't provide many details about the settlement discussions but he indicated he had reached a deal on the de-escalation training with DPS' general counsel.
"All I can say is today was the first time I heard they had that training, and it seems like to me when we insisted on that as part of the settlement if they had it they would've said it," Rhodes said in an interview after the hearing. "If it's already there I'm glad it's there. Obviously it's not that effective — whatever they're doing — because it certainly didn't help in Sandy's case, but that's not the agreement we reached."
Bland was found hanged in her cell at Waller County Jail three days after being arrested in a controversial traffic stop; her death was ruled a suicide.
Tuesday's hearing was the latest in a series meant to shed
details on the reforms
that could come from Bland's death, including banning pretextual stops, changes to de-escalation tactics and increased inmate monitoring requirements at county jails. But it also made clear that there remains no resolution on the race and law enforcement questions that arose in the aftermath of Bland's arrest, which was caught on dashboard camera video,
Lawmakers questioned McCraw about racial disparities among drivers stopped and searched by DPS, pointing to
reports
by the Austin American Statesman and
research
by University of North Carolina professor Frank Baumgartner that found DPS troopers are more likely to search black motorists after stopping them.
The Statesman's report found that 35 percent of troopers included in an analysis of traffic stops from 2009 to mid-2015 searched black and Hispanic drivers at least twice as often as white drivers.
Baumgartner, who testified before the committee over Skype, pointed out that DPS troopers are 59 percent more likely to search black male drivers than white drivers after stopping them.
In a heated exchange with committee chairman state Rep. Garnet Coleman, D-Houston, McCraw defended his troopers, insisting they do not engage in racial profiling and that the disparity among minorities stopped and searched could be attributed to increased DPS presence on the border.
Coleman countered that explanation did not "pass muster" because it did nothing to dispel the disparity among black drivers stopped and searched by DPS.
Speaking over each other, McCraw insisted that any accusations that DPS engaged in racial profiling were "unforgivable" while Coleman shot back that McCraw was using the department's increased presence on the border "to literally justify what's happening with black people."
Baumgartner interjected to say the racial disparities in DPS searches were "all too real" and could not be "explained away."
"We can't deny their existence and what we need to do as a nation...is understand whether the disparities that do occur are due to different levels of criminal behaviors on the part of citizens of different racial backgrounds or if they might be due to different kinds of interactions on the officers' sides."
When pressed by state Rep. Jonathan Stickland, R-Bedford, whether he was claiming DPS is engaging in racial profiling, Baumgartner said he could not answer that because the data did not provide answers on why "officers do what they do."
"I can't answer that. We don't have a statistical pattern of what constitutes racial profiling," Baumgartner told Stickland, adding that was something legislators should consider. "What evidence would be enough?"
Read related Tribune coverage:
=================================================================
Ray LaMontagne Cancels Show at UT-Austin Over Campus Carry Law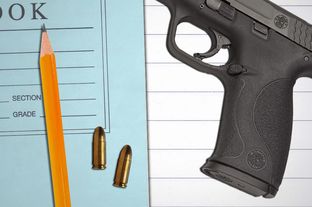 Enlarge
Illustration by Todd Wiseman
Editor's note: This story has been updated with comment from Students for Concealed Carry.
In
a Facebook post on Tuesday afternoon
, American singer-songwriter Ray LaMontagne said he was canceling a scheduled show at the University of Texas at Austin's Bass Concert Hall because of concerns with Texas' new campus carry law.
LaMontagne, who was scheduled to perform Thursday at 7 p.m., said in his Facebook post that he considers himself a "very open minded human being," but he cannot support the campus carry "ideology." UT-Austin confirmed that he is the first performer to cancel at the school over the law.
"There are a lot of things this country needs more of, but guns aren't one of them," LaMontagne said. "On behalf of myself and the band, and everyone involved in the tour, I want to express our collective disappointment in the decision to allow guns on campus, and within the campus venue."
According to Austin360
, this is the second time LaMontagne has canceled a performance in Austin. Kathy Panoff, Texas Performing Arts director and an associate dean in the College of Fine Arts, referred questions to UT-Austin communications office.
In a statement, UT-Austin spokesman J.B. Bird expressed regret over LaMontagne canceling his performance but respects his right to do so. He pointed out that state law allows "licensed permit holders to bring concealed handguns into many performance venues on public university campuses, including the Performing Arts Center" at UT-Austin.
Brian Bensimon, state director for Students for Concealed Carry, called the cancellation "political grandstanding."
"It's likely that Mr. LaMontagne has performed at numerous venues that allow concealed carry without even realizing it," Bensimon said.
In passing the campus carry law, which took effect in August, Texas lawmakers said they were protecting the Second Amendment and helping to make public university campuses safer. Critics say that college campuses would actually become less safe and that the campus carry law would discourage free discussion in classrooms.
The law applies to people who have concealed handgun licenses. With a few exceptions, state-approved training courses to have a concealed handgun in Texas are limited to those age 21 and older.
UT-Austin professors can ban guns from their private offices, but for many, that was not enough. Several UT-Austin professors filed a suit this summer seeking to stop implementation of the law, but a federal judge denied their request for an injunction. And in February, Architecture school Dean Fritz Steiner resigned and headed to another university over campus carry.
"I would have never applied for another job if not for campus carry,"
Steiner told the Tribune then.
"I felt that I was going to be responsible for managing a law I didn't believe in."
Disclosure: The University of Texas at Austin has been a financial supporter of The Texas Tribune. A complete list of Tribune donors and sponsors can be viewed here.
======================================================
Sep 20, 2016, 4:30 pm CD
=======================================================================
Sep 20, 2016, 10:00 am CDT
Sep 20, 2016, 9:16 am CDT
Sep 20, 2016, 8:42 am CDT
===============================================================
Bombing Case Points to Gaps in Trump's and Clinton's Antiterrorism Plans
By DAVID E. SANGER and ERIC SCHMITT
There is nothing in the two candidates' plans that would have had much chance of stopping Ahmad Khan Rahami from planting bombs in New York and New Jersey.
==========================================================
Brianna