Poor people banding together to soon purchase some distressed Trump hotels. Who knew some good would come out of all this? God Bless America.
Google just notified me that another check is coming because of ads on my blog. $103.13 every few months. I don't know why everyone doesn't blog instead of keeping a diary. CaChing
I could never be a politician. I don't mind trying to convince 12 jurors within the confines of the rules applied fairly equally to both sides. But just for popularity? Outside the court room when someone goes low, I just wanna go home.
===================
=======================
===================
Oct 21, 2016, 9:27 am CDT
Oct 21, 2016, 8:00 am CDT
=============================================================
We have been
following the investigation of the murder of Florida State Professor Dan Markel
- a case that has cast suspicions on the family of his ex-wife and fellow professor Wendi Adelson. Much of this suspicion has been drawn to Adelson's brother, Charlie Adelson. Charlie Adelson was reportedly romantically involved with Katherine Magbanua, who just happened to be the mother of two children with Sigfredo Garcia, one of the two accused hit men (with Luis Rivera). Magbanua was
arrested recently
and then
Rivera has cut a deal to cooperate in a guilty plea
. Rivera has reportedly given evidence that further implicates the Adelson family. Rivera pleaded guilty to second-degree murder and told police that the motive for the murder for hire was because "the lady wants her kids back." In a truly chilling added element,
Rivera said that he saw Wendi Adelson before killing her husband and that she stared directly at him and Garcia.
Now there is new evidence from the former boyfriend of Wendi Adelson where he immediately directed police to investigate Charlie Adelson and other accounts of witnesses saying that the Adelsons acted curiously after the murder. In the meantime, it turns out that Wendi Adelson wrote a book based on her relationship and revealed the depth of the hostility toward Markel.
=================================================================
The Malaysian Islamic Development Department, a religious government body, has begun a campaign to force restaurants and cart owners to rename hot dogs to avoid offending Muslims. The reason, Director Sirajuddin Suhaimee explained with a straight face, is that "In Islam, dogs are considered unclean and the name cannot be related to halal certification." So chains like Auntie Anne's has been told it cannot receive halal certification without calling hot dogs something else.
======================================================
By TECHDIRT on FRIDAY, OCTOBER 21, 2016 10:23 AM
Read more →
==========================================================
Caitlin
=====================================================
By Kelsey Johnson, Legal Talk Network, / Thursday, October 20, 2016 4:16 PM
This month's podcasts on Legal Talk Network had something for just about everybody.
====================================================================
======================================================================
================================================================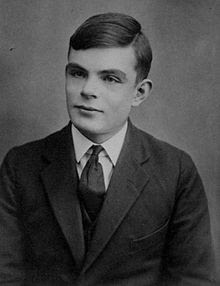 The English government has taken steps to address a long-standing injustice common to both Great Britain and the United States: the conviction of thousands of citizens for being homosexuals. The
new law of posthumous pardons is appropriately named the "Alan Turing law"
after the genius who helped break the German code in World War II only to be hounded in peacetime by his country for his sexual orientation.
===============================================================
====================================================================
Teen loses leg after teacher 'body slam,' lawyer says
Employee body-slammed teen 3 times
COLUMBUS, Ga.
- A 13-year-old boy had to have his right leg amputated after a contractor at a Columbus, Georgia, school "body slammed" him repeatedly, an attorney for the boy's family said.
Montravious Thomas was injured in September after an employee at Edgewood Student Services Center "body slammed" him three times when Thomas tried to leave the classroom to call his mother, family attorney Renee Tucker told CNN Thursday.
Tucker says after the incident took place, officials at the school failed to provide Thomas with adequate medical care. At one point, school officials told the teenager an ambulance was on its way, but then told him he would have to ride the bus home and made him attempt to walk to the bus, the lawyer said.
When it was clear Thomas could not walk to the bus, Tucker said, the same contractor who disciplined him "threw him over the shoulder and carried him to the bus."
Thomas' mother took him to the emergency room that night and he was later airlifted to an Atlanta hospital, Tucker said.
School district cites safety issues
The Muscogee County School District says the contractor involved in the incident, Bryant Mosley, was a contract worker and is no longer providing services to the school district.
"Mr. Mosley is specifically trained in MindSet curriculum, a system of preventing and managing aggressive behavior, and Georgia restraint requirements. It is our understanding that there were issues concerning the safety of the child and others in the room, which called for the use of restraint per state guidance," the district said in a statement.
Edgewood Student Services Center is a school for students who have been temporarily removed from their current school because of behavioral problems or for breaking behavioral rules.
An attorney for the company employing Mosley -- Mentoring and Behavioral Sciences -- released a statement to CNN saying, "We are certainly very concerned for Montravious and our hearts go out to him. He and his family are in our thoughts as prayers."
The attorney, Robert Poydasheff Jr., said in the statement that he had advised the company "not to comment or speculate on the matter until we have completed our investigation.
"There is very little information to work from," Poydasheff added.
An attorney representing Mosley individually said he would not comment on the case.
Student was face-down on floor, attorney says
Tucker said at one point, Thomas was face-down on the floor, with Mosley's weight on top of him.
She said if Thomas had received adequate medical care shortly after the incident, his leg could possibly could have been saved. He's expected to remain at Children's Healthcare of Atlanta at Egleston for at least 30 more days and he'll need extensive occupational and physical therapy in the coming months, Tucker said.
Doctors performed several surgeries to try to restore the blood flow to Thomas' right leg before having to perform the amputation, the attorney said.
School district to conduct review
The school district says it is conducting a "thorough review of the incident to determine all of the facts and to make any necessary recommendations because the safety of all students and all employees is priority."
Muscogee County School District statement says "physical restraint is allowed in Georgia public schools and educational programs in those situations in which the student is an immediate danger to himself or others and the student is not responsive to less intensive behavioral interventions including verbal directives or other de-escalation techniques."
The teen's attorney claims the method Mosley used is not part of the Georgia restraint guidance.
The incident happened on Thomas' first day at Edgewood, Tucker said. He'd been required to attend the alternative school for four days after having an issue with another student at his home school, she explained, adding that his family says he was not known for being violent or having outbursts at school nor had he ever been restrained by a teacher in the past.
Tucker has filed a request under Georgia's open records law to obtain any video that may exist of the restraint and Thomas' attempt to walk to the school bus, as well as his school records, but has not yet received any response.
The attorney said that while no charges or lawsuits have been filed yet, the family plans to move ahead with a civil suit in the near future.
Copyright 2016 by CNN NewSource. All rights reserved. This material may not be published, broadcast, rewritten or redistributed.