Now there is a grass root movement for extreme vetting of locker rooms.
No more debates please. We have seen enough. The world has seen enough. Make them both pay for air time and say whatever they have the money to say. We can no longer listen and no longer benefit. It drags us down.
And Congress. Rather shocking to see how many Representatives and Senators fighting for their jobs so hard because they do NOT want to go out into a world they created.
Way to go democracy. Now all Americans hate other Americans.
Making America Great. We could probably do that if half of us would quit hating the other half. We are not the enemy.
Arizona Sheriff Joe Arpaio - Justice department wants "law and order" guy jailed.
================
=========================
=================
President Obama promised to fight corporate concentration.

Eight years later

, the airline industry is dominated by just four companies. And you're paying for it.
Climate Change Blamed for Half of Increased Forest Fire Danger
By TATIANA SCHLOSSBERG
A study found that human-caused warming was responsible for 55 percent of the rise in the dryness of the landscape in the western United States.
==========================================================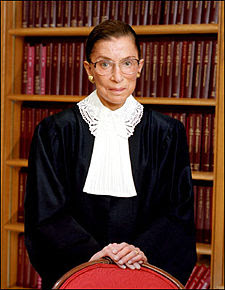 I have long been a critic of the Supreme Court justices engaging in public appearances where they hold forth on contemporary issues and even pending matters before the Court. I have been particularly
critical of the late Justice Antonin Scalia
and Associated Justice Ruth Bader Ginsburg who clearly relished appearances before ideologically supportive groups. I have called
this trend the "rise of the celebrity justice."
Recently,
Justice Ginsburg started another firestorm over public comments where she joked that she would move to New Zealand if Donald Trump is elected
. Ginsburg
apologized for that latest public controversy
, though I discussed in a
column how the incident spoke to a much larger problem on the Court
. While she express "regret" in that instance, it did not deter Ginsburg in continuing to speak publicly and hold forth on contemporary issues, though she did make a curious distinction on this occasion.
=============================================
Starting to convince Kasey, after 8+ years of shooting her, that we work well together.
================================================================
By ELIE MYSTAL on MONDAY, OCTOBER 10, 2016 2:58 PM
Read more →
==================================================================
Carly Simon allows the use of 'You're So Vain' in an

anti-Trump

video—with

one tiny tweak
=============================================================