Finally a proper diagnosis from my doctor. Unwarranted smugness. He told me to relax, its epidemic right now and a crashing cure is coming.
One thing unites Americans these days. We like simple solutions to complex problems, EVEN if it doesn't solve the problem. Just makes us feel like we are doing something.
Ever since Nov. 9th I've been working on my concealed body bazooka idea. Could make me Trump rich.
People on my block kinda look up to me as a fashion icon, so today I will wear my shirt with the fewest soup stains. With great blessings comes great responsibility.
Surprise. My architect called and said the City not only approved my plans to build a wall around my property, it has agreed to help pay for it if I promise not to try to escape.
I live in Trump country. There is nothing I can do but try to support him when I can. And work hard to keep a few friends.
Tuesday's ritual and dirty dishes. Maids come tomorrow so it's time to spend an hour trying to cook supper, then throwing away the ruined food and ordering pizza. Otherwise known as Pizza night or "
be glad you are not me
" night.
===============================================================
========================================================
Donald Trump has set off a new controversy with a signature early morning tweet. Trump lashed out at those who burn American flags and said that they should be punished for their actions. The problem is that this question was already answered by the Supreme Court, which found that such acts (while despicable) are constitutionally protected under the First Amendment to the United States Constitution.
=================================================================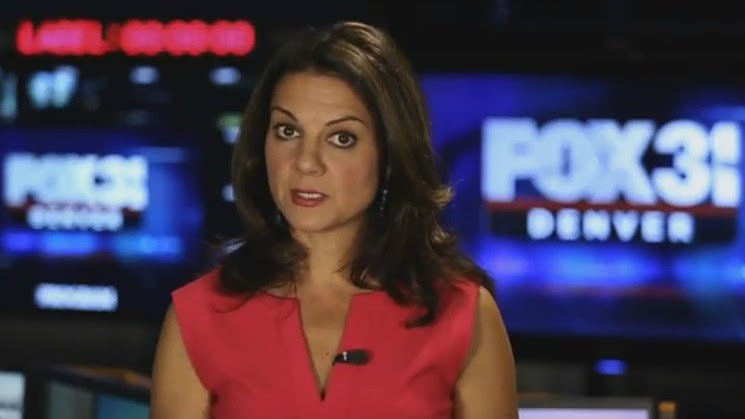 There is an interesting case out of Denver where Heidi Hemmat at KDVR Fox 31 has resigned after death threats tied to her investigation of a local business. The threat however was not made to her directly but reported by the psychiatrist treating the owner. It appears to be a direct application of the ruling in
Tarasoff v. Regents of the University of California
, 17 Cal. 3d 425, 551 P.2d 334, 131 Cal. Rptr. 14 (Cal. 1976), requiring doctors to disclose threats made by patients to their potential victims.
========================================================
Donald Trump Faces Obstacles to Resuming Waterboarding
By MATT APUZZO and JAMES RISEN
Federal law, international pressure and resistance from inside the C.I.A. stand in the way of Donald J. Trump using brutal interrogation tactics.
======================================================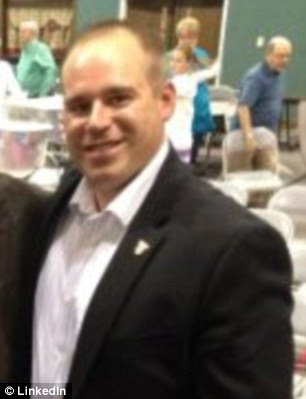 I have previously criticized past prosecutions for stolen valor (
here
and
here
) as a threat to the first amendment. Such cases are deterred through social stigma and simple research. We have criminal laws allowing for the prosecution of those who use false claims to secure financial gain or benefits. Such is the case with former Marine Brandon Blackstone, who stole a combat veteran's story of valor to secure a house and benefits. He is now facing 21 years in jail for his crimes in assuming the valor of Casey Owens, left, who lost both legs in combat. Blackstone served in the same unit as Owens.
============================================================

We have long discussed the abusive Sharia system and its use to impose medieval justice on whole populations in the name of Islamic justice. The latest outrage comes out of our close ally, Indonesia. Videotapes this week show a woman screaming in pain as she was flogged for merely being seen with a male who was not a family member. Others were flogged for premarital sex or gambling or drinking alcohol in the barbaric public spectacle in Banda Aceh.
Read more of this post
====================================================
Meagan
======================================================================
Of course, Donald Trump could be rejecting these favors and separating himself and his family from his hotels and so on. But he isn't. In fact, he's openly using his position to drum up business. And his early appointments suggest that he won't be the only player using political power to build personal wealth. Self-dealing will be the norm throughout this administration. America has just entered an era of unprecedented corruption at the top.
The question you need to ask is why this matters. Hint: It's not the money, it's the incentives.
True, we could be talking about a lot of money — think billions, not millions, to Mr. Trump alone (which is why his promise not to take his salary is a sick joke). But America is a very rich country, whose government spends more than $4 trillion a year, so even large-scale looting amounts to rounding error. What's important is not the money that sticks to the fingers of the inner circle, but what they do to get that money, and the bad policy that results.
Normally, policy reflects some combination of practicality — what works? — and ideology — what fits my preconceptions? And our usual complaint is that ideology all too often overrules the evidence.
But now we're going to see a third factor powerfully at work: What policies can officials, very much including the man at the top, personally monetize? And the effect will be disastrous.
But what's truly scary is the potential impact of corruption on foreign policy. Again, foreign governments are already trying to buy influence by adding to Mr. Trump's personal wealth, and he is welcoming their efforts.
But what's truly scary is the potential impact of corruption on foreign policy. Again, foreign governments are already trying to buy influence by adding to Mr. Trump's personal wealth, and he is welcoming their efforts.
Destruction of democratic norms aside, however, think about the tilt this de facto bribery will give to U.S. policy. What kind of regime can buy influence by enriching the president and his friends? The answer is, only a government that doesn't adhere to the rule of law.
Think about it: Could Britain or Canada curry favor with the incoming administration by waiving regulations to promote Trump golf courses or directing business to Trump hotels? No — those nations have free presses, independent courts, and rules designed to prevent exactly that kind of improper behavior. On the other hand, someplace like Vladimir Putin's Russia can easily funnel vast sums to the man at the top in return for, say, the withdrawal of security guarantees for the Baltic States.
So how bad will the effects of Trump-era corruption be? The best guess is, worse than you can possibly imagine.
==============================================
===========================================