I'm generally opposed to any new laws being enacted. However, Trump's tweets now make me think we should amend the constitution to require all potential presidential candidates pass a Rorschach test.
Obama's speech was one of class and dignity. Tomorrow President #GoldenShowers will announce he will have Obama investigated for having only one wife.
===========================================================
Remember when living in America was fun?
Dear Twitter: please remove Trump's account. It's going to get us killed. - The People
=======================================================
=========================================================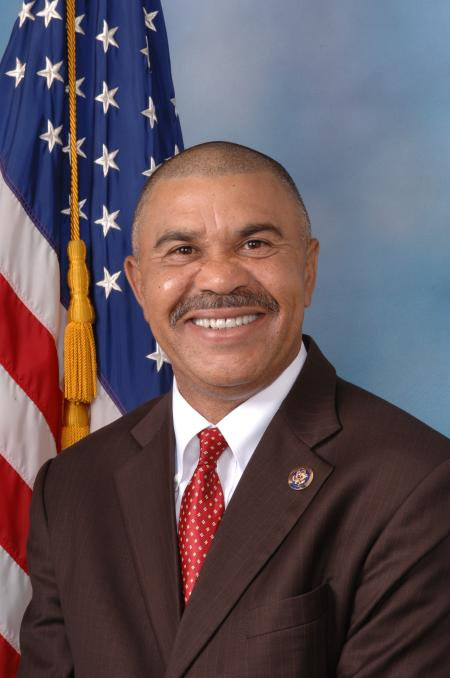 There is an interesting controversy brewing on Capitol Hill where Missouri Rep. Lacy Clay, D-Mo., wants California Rep. Duncan Hunter (R-Ca) criminally charged after Hunter took down a painting by one of Clay's constituents that contains insulting images of police as pigs and other animals. The question is what the crime might be in such a circumstance since the painting was not damaged. It is analogous to the
recent controversy at the University of Pennsylvania where students pulled down a portrait of William Shakespeare
and replaced it with a portrait of a black feminist author. The painting (as in this case) was brought undamaged to the office. Of course, this is the removal of art from a Capitol building.
========================================================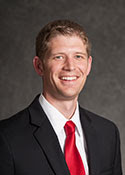 Matt Krause is a deeply religious man who feels that people too easily divorce. That is clearly understandable view and probably speaks well of his own marriage. However, Krause is also a Texas state representative and wants to make that decision more difficult for his neighbors. He has introduced bills that should more divorces more expensive and more time-consuming and thus more difficult for couples to secure. This is a point where libertarians and some conservatives part ways. As someone with strong libertarian tendencies, I recoil at the government enforcing moral codes on a couples in making it difficult for them to divorce after they have made that difficult decision within her marriage or families. He would specifically bar no-fault divorces to protect the sanctity of marriage.
================================================================
Office of the Governor
Greg Abbott
01/10/2017 10:13 AM CST
Governor Greg Abbott has appointed Jason Boatright to the Fifth Court of Appeals for a term set to expire
December 31, 2018
, or until his successor shall be duly elected and qualified.
=======================================================================
Jan 10, 2017, 10:09 am CST
U.S. SUPREME COURT
Supreme Court rules for cop in suit over fatal shooting
POSTED JAN 09, 2017 11:18 AM CST
---
A New Mexico State Police officer who shot and killed a man who pointed a gun at police from inside his home is entitled to qualified immunity in a federal civil-rights lawsuit, the U.S. Supreme Court ruled on Monday in a summary decision.
The per curiam
opinion
(PDF) vacates a decision by the Denver-based 10th U.S. Circuit Court of Appeals in a Fourth Amendment suit against Officer Ray White. White's conduct did not violate clearly established law, so he is entitled to qualified immunity, the Supreme Court said.
The 10th Circuit had said an officer in White's position would have believed, under clearly established law, that a warning was required before he fired. According to the Supreme Court, the 10th Circuit majority "misunderstood the 'clearly established' analysis: It failed to identify a case where an officer acting under similar circumstances as Officer White was held to have violated the Fourth Amendment."
White was the last officer to arrive at the home of brothers Samuel and Daniel Pauly, the Supreme Court said. Two other officers had already arrived to speak with Daniel Pauly about a report that he had been "swerving all crazy" while driving his truck and may have been intoxicated.
The first two officers approached the home "in a covert manner," using flashlights intermittently as they approached, the Supreme Court said, summarizing the record in the light most favorable to the brothers.
When the Pauly brothers became aware someone was outside they yelled, "Who are you?" and "What do you want?" The two officers allegedly laughed and told the brothers to "come out or we're coming in." The officers say they identified themselves as state police, but the occupants of the home heard no such warning.
White arrived as he heard one of the Pauly brothers saying, "We have guns." White took cover behind a stone wall. Daniel Pauly then stepped out the back door and fired two shotgun blasts while screaming loudly. Samuel Pauly opened a front window and pointed a handgun in White's direction.
Another officer fired first but missed. White fired, shooting and killing Samuel Pauly.
The suit against all three officers at the scene had claimed violation of the Pauly brothers' Fourth Amendment right to be free from excessive force. The 10th Circuit found none of the officers was protected by qualified immunity, but examined White's case separately because he arrived late on the scene. The Supreme Court considered only White's case.
"In the last five years," the Supreme Court said, "this court has issued a number of opinions reversing federal courts in qualified immunity cases. … Today, it is again necessary to reiterate the longstanding principle that 'clearly established law' should not be defined 'at a high level of generality.' "
The 10th Circuit had cited general excessive-force cases, the Supreme Court said. The Supreme Court cited a 10th Circuit judge who dissented when the appeals court had refused to consider White's case en banc.
The judge, Harris Hartz, said he was "unaware of any clearly established law that suggests … that an officer … who faces an occupant pointing a firearm in his direction must refrain from firing his weapon but, rather, must identify himself and shout a warning while pinned down, kneeling behind a rock wall."
The case is White v. Pauly.
================================================================


===================================================================
QUOTATION OF THE DAY
"I am not saying there's no legal argument on the other side. I'm just saying we have the better argument and will prevail."
JAMIE S. GORELICK
, a lawyer for Jared Kushner. Mr. Kushner, the son-in-law of President-elect Donald J. Trump, is expected be named a senior White House adviser, a move that may be challenged on the basis of an anti-nepotism law.
=================================================
ReRe