=============================================================
In 2016, Toddlers Have Shot More People in the US Than Muslim Terrorists Have
By Darren Smith, Weekend Contributor
We have now another novel example concerning the use of seemingly private data being used against criminal defendants and potentially in the future other members of the public.
A Middletown, Ohio homeowner is accused in the arson of his own home, reportedly causing four hundred thousand dollars in damage and the loss of a personal pet. Arson investigators became suspicious about the cause of the fire from inconsistent statements made along with finding multiple origins of the fire. Police retrieved the recording of the 9-1-1 call the defendant made reporting the conflagration. During this he made mention of having an "artificial heart." But what probably seemed ordinary for the defendant led to a trove of information used as incriminating data.
His pacemaker telemetry data became a source of incriminating evidence.
=====================================================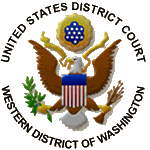 The controversy over the Trump immigration executive order has already produced sharply conflicting orders from courts in Washington state and Massachusetts. A judge in Seattle has issued a temporary restraining order nationwide over the executive order while a
judge in Boston declined to do so
. Such divergent results are not uncommon in such controversies. However, as I have previously explained, I believe that the law favors the Administration despite good-faith arguments advanced by the challengers. Moreover, even if courts strike down a portion of the executive order, it is likely that other portions will be upheld on review. While I have been very critical of the order (and how it was rolled out), I still believe that the weight of binding authority on these trial courts favors President Trump. We should get an answer soon than expected:
the Administration has decided to ask for an emergency order from the Ninth Circuit to block the Seattle court.
Trump Moves to Roll Back Obama-Era Financial Regulations
By BEN PROTESS and JULIE HIRSCHFELD DAVIS
The actions constituted a broad effort to loosen rules enacted after the financial crisis that restrict the way Wall Street can operate.
hannah
=========================================================
Hannah
========================================================