Give us the exact same health coverage that Congress gets. Listening Trump? Negotiate THIS! BE an American hero.... don't just declare yourself one.
===================================================
===================================================


The Muslims probably even pay taxes. Trump can't say that.


===================================================
================================================================
Law students plan to spend spring break representing immigrant families pro bono
POSTED MAR 07, 2017 04:45 PM CST
---
Law students at Southern Methodist University aren't going far from the school's Dallas campus this spring break. In fact, their destination is about five hours away: The Karnes City Family Detention Center, southeast of San Antonio.
The students will work with the detained women to determine who has a viable asylum claim and prepare them for the asylum process. The women must first pass a "credible fear" interview with an asylum officer from U.S. Citizenship and Immigration Services. If they pass, they will go to immigration court for a full hearing on their claims.
Nanasi told the law school that the majority of the detainees are from Central American countries with high rates of violence; some also are fleeing domestic violence.
"As dangerous as the trip to the United States is, that risk is still better than the certainty of what will happen to them if they stay where they are," Nanasi said.
"The students are going to see how important lawyers are in ensuring justice," Nanasi said. "They will learn how to be a lawyer in a cross-cultural way; they will learn how to present evidence before an adjudicator; they will learn empathy; and they will learn how to work hard for an important cause. I have high hopes and expectations."
===================================================
===================================================
===================================================
$350,000,000 Federal Lawsuit filed by Former Bank Teller
in Waco Twin Peaks Biker Tragedy
Attachment: Plaintiff's Original Complaint
For Immediate Release
PRESS CONFERENCE INFORMATION:
Thursday, March 9, 2017
1:00 pm
In front of the U.S. Federal Courthouse
515 Rusk Street, Houston, TX
Houston and Austin
– Bellville resident attorney Paul Looney has filed a $350,000,000 federal civil lawsuit (see attached)
Wednesday, March 8, 2017
in a federal court in Austin on behalf of his client stemming from an incident on May 17, 2015 at a Twin Peaks restaurant in Waco involving biker groups and law enforcement officers at a meeting of the Coalition of Clubs & Independents (COCI).
The lawsuit names the City of Waco, McLennan County, McLennan County District Attorney Abelino Reyna, Waco police chief Brent Stroman and Waco police officer Manuel Chavez as defendants. Nine people died, 18 were injured and 241 others taken from the scene and detained at the Jack Harwell Detention Center.
Members of the District Attorney's office along with Law Enforcement officers made the decision that everyone wearing colors or a patch representing either the Bandido or Cossack motorcycle club were to be arrested. "Fill-in-the-name" warrants lacking individual probable cause were used to arrest 177 people.
Plaintiff Morgan English is from Brenham, Texas, and was not wearing insignia representing either club. Prior to Twin Peaks, Morgan had never been arrested in her entire life. She was a bank teller at Chase Bank, and a graduate of Stephen F. Austin University where she was a member of Zeta Tau Alpha sorority. She accompanied her husband William in their car with two friends. Before they could even enter the restaurant, shots rang out and they took cover. After the shooting Morgan and William freely spoke with police present.
"This is especially outrageous because a perjured arrest affidavit was issued for a young lady who arrived at the restaurant parking lot minutes before the shooting began," said Randall Kallinen, Houston civil rights attorney representing Morgan in her civil case. "Morgan English has now been portrayed all over the world as involved in a mass homicide. Her lawsuit is very different from others that have been filed following the melee nearly 22 months ago,"
"When I first met Morgan, she had been held in custody for 13 days. My first efforts were to get her released and removed from the suspicion of criminal behavior," said Paul Looney, the attorney who represented Morgan in her criminal case. "Only after the authorities made that an impossibility did I finally decide there was no choice but to use a lawsuit to change the prosecutorial environment in Waco once and for all. This lady is, was and always will be virginally innocent of any criminal behavior that occurred at Twin Peaks. What happened to her, however, is a cruel and excruciating crime not of her own making and $350,000,000 is an appropriate figure for this case."
Paragraph #83 of the Plaintiff's Original Complaint:
83.

Plaintiff also seeks exemplary damages against each individual Defendant of at least $100,000,000--$1,000,000 for each of the first 100 innocent individuals and their families who have suffered and had their entire lives ruined by the Defendants' actions by being falsely arrested and jailed, saddled with an unjust $1,000,000.00 bond, falsely prosecuted for, so far, 22 months and publicizing accusations of being involved in mass murder throughout the World.
For more information, contact:
Randall Kallinen, attorney
Paul Looney, attorney
Roxanne Avery, Publicist, Looney & Conrad, P.C.
===================================================
After Racist Rant, Houston Lawyer Agrees to Pay $1,800 to Minority Bar Association
John Council
, Texas Lawyer
A Houston plaintiffs lawyer has apologized and agreed to donate $1,800 to a minority bar group after he allegedly went on a racist email tirade against a South Asian defendant, calling for the deportation of the "POS Paki" he was suing and invoking the name of President Donald Trump in messages to opposing counsel.
Gary Riebschlager agreed to pay the voluntary donation to the South Asian Bar Association of Houston in lieu of sanctions at the suggestion of 125th State District Court Judge Kyle Carter, according to three attorneys who appeared at his punishment hearing.
According to a sanction motion filed against Riebschlager, the Houston attorney allegedly sent emails to his paralegal and opposing counsel on Jan. 19 concerning scheduling for a routine hearing in a business dispute case and referred to the defendant, who is of South Asian descent, by stating: "Deport this POS."
Riebschlager allegedly followed up that email minutes later with another stating: "I entreat you to begin deportation proceedings" and another an hour later that stated: "I'm sure all involved herein LOVE Trump . . . here's your chance to DEPORT the POS Your Hero has been talking about. POS Paki."
The sanction motion noted that Riebschlager's client in the case, Siddiqui v. Alvani, is also of South Asian descent, as well as several of the defense attorneys in the case. The term "Paki" is a racial slur directed against people of South Asian descent that is more common in the United Kingdom and Europe than the United States, according to the motion.
Riebschlager's words were intentional and calculated to harm the defendant, according to the motion. "There is no other use for such words. And in case there is any doubt of his malicious intent, Mr. Riebschlager's use of the racial slur was prefaced by the abbreviation 'POS,' which reasonably means 'piece of sh*t,'" according to the motion.
While the sanction motion noted that Riebschlager later apologized for his words, the defendant requested that the attorney be held accountable and suggested that he be made to read two books about the struggles of South Asians in the United States and complete 10 hours of pro bono work.
Riebschlager responded to the sanctions motion by explaining that he had become frustrated by delays in the litigation and pointed out that he represents clients of all races—including his client in the case who is Pakistani. In his response, Riebschlager also insulted the lawyer who filed the sanctions motion against him.
"Gary M. Riebschlager stands accused of racism," he wrote his response. "This unfounded allegation has NO legitimacy or place in the halls of contested advocacy. The thin skin of the current millennial lawyer would never stand the test of time of such renowned trial lawyers as Joe Jamail, Ronnie Krist, Racehorse Haynes, O'Quinn and Cannon—as the accused did."
After holding a sanctions hearing in the case on Feb. 7, Carter declined to enter sanctions against Riebschlager but suggested he pay $1,800 to the South Asian Bar Association of Houston in lieu of discipline—an amount equal to the legal fees spent filing the sanction motion against him. Riebschlager agreed with Carter's suggestion.
Ajay Ketkar, an associate with Houston's The Vethan Law Firm who filed the sanction motion against Riebschlager, was pleased with the resolution.
"The judge was very fair and just and gave the issues a lot of thought," Ketkar said, noting that racial intolerance has grave consequences for South Asians—especially after one man was killed in Kansas and another was seriously injured in Washington state recently by assailants who told them to "get out of the country."
"My goal was to basically use this as a teachable moment and show Mr. Riebschlager why he was wrong," Ketkar said. "The basis of my motion was not to get a lot of money but to promote and facilitate cultural understanding and recognizing cultural differences."
David Medina, a Houston solo and former Texas Supreme Court justice, represented Riebschlager at the sanctions hearing.
===================================================
===================================================
===================================================
===================================================
Hannah










===================================================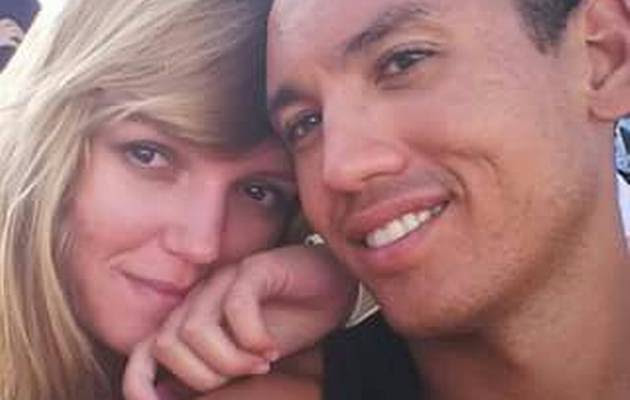 The United Arab Emirates have supplied the most recent example of the Sharia legal system in the Muslim world. South African Emlyn Culverwell' 29, and his Ukrainian fiancée Iryna Nohai, 27, were arrested after Nohai wet to the doctor over stomach pains. In the UAE doctors appear to have no notion of confidentiality (or humanity) and informed the police when he discovered that she was pregnant. Since she had not yet married Culverwell, that meant that they had violated the Islamic code against sex outside of marriage -- even though the impregnation occurred outside of the UAE.
They are criminally charged.
===================================================
===================================================
Just
a day after Sen. Al Franken publicly accused Attorney General Jeff Sessions of perjury
, Sen. Sheldon
Whitehouse (D-R.I.) went public on CBS with a theory
that appears to have been bothering him: "You can imagine a set of circumstances in which the Trump campaign gave him talking points [and] he was a message boy for them." The purpose, Whitehouse suggested, was for Sessions to convey "Mission accomplished" after meeting with his Russian handlers. It is a curious notion that Sessions was a Manchurian senator but the Russian ambassador still met with him in the presence of staffers on the Hill or in public at the Republican National Convention. If this is a sequel to the Manchurian Candidate, it may have to pass.




















===================================================
===================================================



===================================================
We just discussed the move in Hawaii to secure a new restraining order to cover the second Trump executive order. That was the most likely move that we previously discussed. The other option was to seek to extend the existing restraining order to cover the second executive order on the grounds that there was not a substantial change. That is the option that Washington state is taking. Today, Washington state Attorney General Bob Ferguson contended that
Judge James Robart's

Feb. 3

ruling
on the grounds that the second Executive Order contains the same alleged violations as the first.
===================================================












===================================================