Pretty sure America's political pendulum is broken. I KNOW it is in Texas, with no fix in sight.
What keeps me hopeful is that I, unlike you, am pretty sure that I do not know all the answers politically.
Surgery. Now that I have cleaned my camera lens I maybe able to put off my cataract surgery.
Long ago, Brenda Lee as a young girl, said it best, "I'm sorry." Something the most powerful man in the world can't say today at age 70.
Will Trump inspirationally lead us to proudly file taxes Tuesday? #opportunitymissed?
Sermon going on now is really inspirational to me. I think the title is "Should you be blogging while in church?"
===================================================
The attack on the Syrian airfield has sent the polls for President Donald Trump into a sharp rise and he has been praised by various Democrats. Others have
called for the commitment of thousands of troops.
No one seems interested in speaking of the absence of congressional authorization. Indeed, when Sen. Rand Paul objected to the lack of congressional consent,
Sen John McCain denounced him as a non-entity in the Senate
who does not listens. Below is my column on the mounting attacks on Rep. Tulsi Gabbard (D, HI) from Democrats after she called for the release of evidence on the culpability of the Syrian government in the recent gas attack on a village. Even though some (
including a recent MIT professor
) have questioned the evidence, Gabbard's desire to see the evidence was viewed as inexcusable. It appears that war, like Saturn, devours its young.
===================================================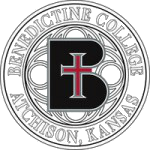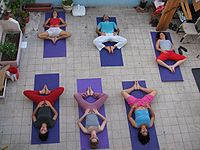 Benedictine College
has found a budding cell of Hindu mysticism in its small Catholic college in Atchison, Kansas. The school has gotten rid of the "yoga" classes to avoid the taint of a Hindu association. A new course will be renamed as "lifestyle fitness" and involving "stretching" to sanitize the classes of exotic religious influence.











===================================================

lol. The world might be insane and required to take Prozac.
We have
previously discussed
the inherent conflict between Islamic governments and free speech and free exercise. There is also a recognition among extremists that democracy itself is incapable with the dream of an Islamic caliphate.
The head of the Tunisian Islamist Hizb ut-Tahrir movement made this point vividly clear in calling for all good Muslim to "bury" democracy.




===================================================
===================================================
===================================================
Post-Shooting Courthouse Closure Doesn't Excuse Dallas Judge in Failure to Hold Hearing
John Council
, Texas Lawyer
Dallas' downtown civil courthouse was understandably closed for business on July 8, 2016, as police investigated a nearby sniper shooting that killed five of its officers. But that tragedy didn't excuse one Dallas civil judge from failing to holding a hearing in a case, according a recent appellate court decision.
That background to the case, according to the Dallas Fifth Court of Appeals decision in Ramirez v. Andresen, is as follows:
The case involves a personal injury auto wreck that was filed in 2014 before 298th State District Judge Emily Tobolowsky. Both parties announced ready for trial for an August 2015 trial, but the case was not reached and was reset until March 2016.
Both parties announced ready again in March 2016 but were not reached again. And later that month, without explanation, Tobolowsky dismissed the case for want of prosecution.
The plaintiff in the case filed an unopposed motion to in reinstate the case in April 2016. Tobolowsky then set a hearing for July 8, 2016, but it did not occur because of the sniper ambush. And Tobolowsky could not reschedule the hearing before her plenary power over the case expired on August 5, 2016.
The plaintiff later appealed Tobolowsky's dismissal order to the Fifth Court, a move that was also unopposed by the defendant.
In their decision, the Fifth Court noted that Texas Rules of Civil Procedure requires a litigant to file a motion to reinstate a case within 30 days of its dismissal and a judge is required to hold a hearing "as soon as practicable", but the judge has no discretion to fail to hold that hearing.
"Appellant's verified motion was timely filed," Justice Bill Whitehill wrote in the April 6 decision. "Notwithstanding the emergency that prevented the hearing on the scheduled date, the court was still required to hear the motion before its plenary power expired. The court's failure to do so is an abuse of discretion and requires reversal."
Greg Ave, a Dallas lawyer who represented the defendant in the case, said Tobolowsky's decision to toss a case off her docket just after he'd announced ready for trial put him in an unusual position. The plaintiff followed the rules in trying to get the matter to trial, he said, and he had to agree that the case should go on.
"The plaintiff did exactly what they should have done which was file a motion to reinstate the case. And we were unopposed to that motion, but it requires a hearing," said Ave, the managing partner in Walters Balido & Crain.
Tobolowsky had two options in the case — hold a hearing or simply grant the motion to reinstate the case. "And I don't think it ever got to her attention before it was too late,'' Ave said.
Steven Samples, a partner in Carrollton's Samples Ames who represents the plaintiff in the case, did not return a call for comment.
===================================================