Oh Great. Trump finally recognizes that Canada has been keeping us from being great.
I was just going to take it one day at a time. That was about 60+ years ago. I need another plan. This one hasn't gotten me very far.
I spend a lot of time loving life. Just wish it were mine. Yours seems so great.
I like you. And because you are my friend I won't post a picture of my dinner. Once seen it can't be unseen.
Excited about Trump's innovative plan to lower corporate taxes. It's called "trickle down" and should be fabulous for America.
===================================================
===================================================
A rare second parchment copy of the Declaration of Independence has been found — in England.
The discovery was made by Harvard University researchers Emily Sneff and Danielle Allen,
according to a university news release
published Friday. The pair located the rare document in a records office in Chichester, a city near England's southern coast.
The first clue that the document existed came in 2015, when Sneff spotted an unusual listing from a catalogue for the West Sussex Record Office: "Manuscript copy, on parchment, of the Declaration in Congress of the thirteen United States of America."
Sneff and Allen, who work with Harvard's
Declaration Resources Project
, had been searching the catalogue for unrelated reasons. At the time, no one knew there was any other parchment copy of the Declaration of Independence besides the original one signed in 1776, kept at the National Archives in Washington.
"We had no reason to expect a document like this to exist at all," Sneff told The Washington Post.
At first, she didn't think much of the catalogue entry. "I'd found vague descriptions of other copies of the Declaration that turned out to be 19th-century reproductions of the signed parchment in the National Archives, so that was what I was expecting," Sneff
told the Harvard Gazette
. "What struck me as significant was that it said manuscript on parchment."
The West Sussex Record Office sent over photos of the actual document, which Sneff and Allen pored over.
"When I looked at it closely, I started to see details, like names that weren't in the right order — John Hancock isn't listed first, there's a mark at the top that looks like an erasure, the text has very little punctuation in it — and it's in a handwriting I hadn't seen before," Sneff told the Gazette. "As those details started adding up, I brought it to Danielle's attention, and we realized this was different from any other copy we had seen."
Over nearly two years, Sneff and Allen analyzed multiple aspects of the Sussex version of the Declaration of Independence, including the handwriting, the parchment itself and the signatories. They credit modern digitization projects for allowing them to authenticate the document as quickly as they did, which would not have been possible the last century.
"In 20 months … we were able to assemble a vast body of evidence," Allen told The Post.
They have concluded that the "Sussex Declaration" likely dates to the 1780s and was made in New York or Philadelphia. It may have belonged to the Duke of Richmond — also known as the "Radical Duke" for his support of the American Revolution – though how and when the document arrived in England remains to be solved, Allen said.
What sets the Sussex copy apart from the National Archives copy is that the signatures are not grouped by state and that it is in relatively good condition. The original parchment copy of the Declaration of Independence in the National Archives is, alas, severely faded to the point that it's nearly illegible. It also
may have even defaced
, according to experts who have studied it.
Last August, the Harvard researchers traveled to England to examine the Sussex Declaration in person for the first time. Photos of the newly discovered Declaration show crease marks indicating that it had been folded multiple times. There also was evidence that rodents had bitten the edge of the parchment, Sneff told The Post.
Beyond that, however, it was quite legible. "By comparison [to the National Archives document], it's in tremendous shape in that we can read every single letter of the text," Sneff said. "It was a completely unique experience to be able to see it in person."
That the copy was made on a full piece of parchment paper — it measures about 24 by 30 inches — sets it apart from other copies of the Declaration of Independence that were made immediately after the document's signing in 1776. Those copies, reproduced in broadsides, books, newspapers and manuscripts, were made to help spread the news that the colonies were claiming independence. At the time, parchment was for formal legal documents.
"This one stands out because it's a full piece of parchment," Allen said. "The large format of this makes it a ceremonial document."
Sneff and Allen said they were trying to determine who commissioned the Sussex Declaration and why. They hypothesize that James Wilson, a Federalist Founding Father who argued for a strong central government, commissioned the parchment copy sometime in the 1780s, when the United States was still a fragile young nation. The scrambled signatures at the bottom of the Sussex Declaration would have supported Wilson's argument that the country's authority rested on the people rather than on the authority of 13 states, Allen said.
Though it is not legally binding like the U.S. Constitution, the Declaration of Independence is one of the most important documents in American history. The second sentence of its weighty preamble is often quoted: "We hold these truths to be self-evident, that all men are created equal, that they are endowed by their Creator with certain unalienable Rights, that among these are Life, Liberty and the pursuit of Happiness."
The researchers do not know who actually made the copy or how the Sussex Declaration arrived in England. They do know that it was deposited at the West Sussex Records Office in 1956, along with a few hundred other documents, by a law firm that had handled the affairs of the Duke of Richmond.
And there the centuries-old document remained for nearly six more decades before Sneff and Allen rediscovered it.
===================================================
Supreme Court decides case of Houston man shot by police
The U.S. Supreme Court
on Monday
decided on an appeal from a Houston man shot in the back by police during a traffic stop. The case drew heated dissents from justices.
Read more
In a dissent, Sotomayor said the justices "have not hesitated" to reverse lower courts that rule against police officers in cases that involve claims of excessive force. But she said the court "rarely" intervenes when lower courts "wrongly" find that police are immune from charges of misconduct.
Sotomayor has criticized the court before for siding with police in excessive force cases. In a 2015 dissent, she said the court was sanctioning a "'shoot first, think later' approach to policing" when it sided with a Texas state trooper who fatally shot a man fleeing from police.
Her latest comments come as law enforcement agencies face increasing scrutiny over officer-involved shootings or use of deadly force incidents. The high court heard arguments last month in a Los Angeles case where sheriff's deputies mistakenly shot a couple during their search for a wanted man.
The case on Monday began in 2010 when police said Ricardo Salazar-Limon resisted arrest during a stop for suspected drunken driving. Salazar-Limon walked away after a brief struggle and was ordered to stop. The officer said he saw Salazar-Limon turn and reach toward his waistband, and then shot him in the lower back. The injury left him partially paralyzed.
Salazar-Limon alleged the officer fired either immediately or just seconds before he turned around. He filed a claim of excessive force against the officer and the city of Houston.
A federal judge sided with the officer without sending the case to a jury. The judge said Salazar-Limon did not deny reaching for his waistband.
Sotomayor said the case should have been tried before a jury because there were still too many facts in dispute.
Sotomayor noted five similar cases in the past few years in which the justices reversed lower courts that refused to find police immune from charges of misconduct. She also pointed to newspaper stories noting "the increasing frequency of incidents in which unarmed men allegedly reach for empty waistbands when facing armed officers."
"That these cases are increasingly common makes it even more important for lower courts — confronted with such inconsistencies — to let the jury exercise its role as the arbiter of credibility disputes," she said.
Alito said the lower courts acted "responsibly and attempted faithfully to apply the correct legal rule to what is at best a marginal set of facts."







===================================================
CRIMINAL JUSTICE
Judge releases man held for three years after new prosecutor acknowledges case is weak
POSTED APR 21, 2017 05:05 PM CDT
---
A man accused of murder and arson who has spent three years in jail awaiting trial has been released on his own recognizance after a prosecutor acknowledged problems with the case.
Judge James Daniel ordered the release of Randal Wagoner on Wednesday after a new prosecutor said the case was weak, the
Florida Times-Union
reports.
The charges have not been dropped, however. Wagoner still stands accused of killing Kathy Lorraine Johnson and setting the fire that burned down her building. The new assistant state attorney handling the case, London Kite, plans further investigation to determine whether the case is viable.
Kite told the judge that tests indicate DNA under the victim's fingernails did not belong to Wagoner. She also said the medical examiner had changed his opinion that Johnson died by blunt force trauma after a review by a prominent expert hired by the defense.
The medical examiner still believes Johnson's death is a homicide, but "he could go either way," Kite said.
Kite replaced assistant state attorney Peter Overstreet in November. He was one of 11 employees let go after voters elected Melissa Nelson and ousted Angela Corey as state attorney. Overstreet was one of the prosecutors in another case in which the defendant was held in jail for 589 days before the case was dropped. According to a
January 2016 story
by the Florida Times-Union, the defendant was accused of three armed robberies, and had alibis for two of them.
===================================================
===================================================
Drexel University Professor George Ciccariello-Maher
is an unabashed lightning rod for controversy. Last Christmas, he wrote how he longed for
"white genocide"
. Then recently he wrote
how he wanted to "vomit"
when an airline passenger gave up his first class seat to a soldier. It is chilling and obnoxious rhetoric, but he made these comments on his private social media sites. The investigation by Drexel appears to be the direct result of donors threatening to withdraw support for the university. As such, it is a highly troubling intrusion into the right of free speech of faculty.





















===================================================
It appears that being shy could now be part of the ever-widening and ill-defined ranger of "micro aggressions."
Oxford's Equality and Diversity Unit has issued a statement t
o student that avoiding eye contact or "not speaking directly to people" could be deemed a "racial microaggression." Such a failure to maintain eye contact is cited as a possible cause for "mental ill-health".
===================================================
===================================================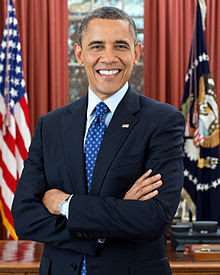 President Barack Obama was at my alma mater yesterday and used his first public statements to decry how
"special interests dominate the debates in Washington."
Then will now be setting off for his first speech . . . to
Wall Street special interests at Cantor Fitzgerald, which will pay him $400,000
.
















===================================================